For Those Who Are Tired of Feeling Stuck and Never Having Enough 'Time'...
What If You Could Create a Week's Worth of Momentum and Results Before Noon Every Day?
Have you ever:
Been inspired by a new goal, yet woke up a few weeks later with nothing to show for it?
Felt frustrated at your inability to stay consistent and wondering if something is missing?
Been overwhelmed at the pursuit of your dreams and targets and lacking real results?
If you said yes to any of these, you've come to the right place.
Here's the raw truth:
You can have clarity.
You can have the vision.
You can have the goals.
But if you're missing the ability to focus,
you're never going to see the results
you know you're capable of.

"I was at a place in my life where I knew something had to change. Using Tommy's systems, my life is now utterly unrecognizable and I tripled my income."
- Preston Pugmire, Next Level Life
I have countless conversations with people who have big ambitions.
They talk big, but they can't seem to create meaningful momentum towards their dreams.
When I circle back a few months later, they've pivoted or are on to the next project —and the cycle repeats itself.
It's time to break this loop.
The 7-12 Formula Is Designed To Give You Your Freedom and Peace of Mind Back.
No, this is not about "doing more" so you can...do more. This is about getting laser focused, becoming 10X more consistent and freeing yourself up —to do the things you love.
To put you back in the driver's seat of your life and business so you can create more in less time, with less friction and less "hustle." Because "free" time is not freedom...but progress, results and growth are.
Let's face it: Is there anything more freeing than knowing you're making progress on your dreams and goals?
I created this Master Class after having endless conversations with people who know they're meant for so much more —but are barely scratching the surface.
Enroll Now and Regain Control Of Your Time, Business and Growth!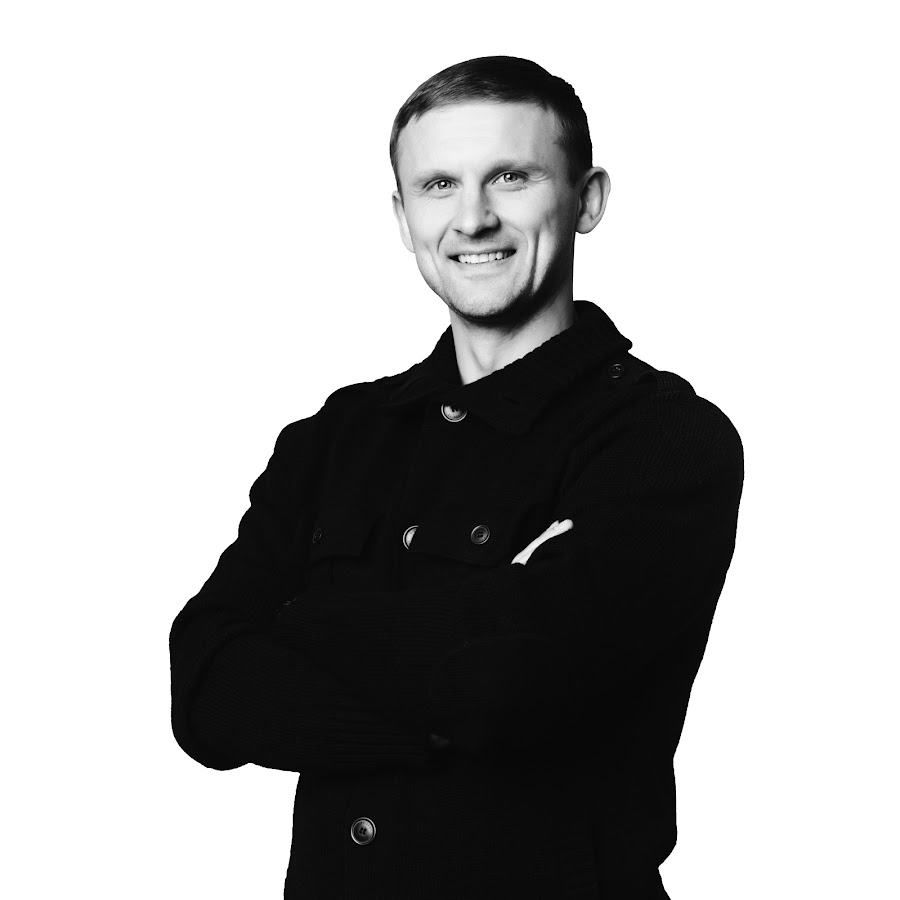 "Before, I was finding excuses and full of doubt, zero clarity, lack of focus and disconnection from my purpose. Working with Tommy has built a powerful foundation so that I can use my personal power to create profit and experience all that life has to offer."
- Simonas Skuzinkas, Online Coach & Expert

In this Masterclass by Tommy Baker, you're going to discover:
Why 90% of productivity systems leave you worse off
How to set the tone for your day with clarity and power
How to overcome procrastination once and for all
How to train your brain to become addicted to progress
Shifting your mindset from consumer to creator
How to create one week's worth of growth in less than a half day
...and so much more in a done-for-you, proven and tested curriculum.
Course Curriculum
Welcome To The 7-12 Masterclass!
Available in days
days after you enroll
7-12 Formula Bonuses
Available in days
days after you enroll
What's included?
Here's exactly what's included when you enroll in The 7-12 Formula right now:

8 on-demand video training modules with worksheets
8 high quality audio-only modules for on-the-go learning
Daily, Weekly, Monthly and Quarterly performance tools for your success
The two spectrum protocol of focus with ample freedom and white space
The 7-12 Formula workbook and downloads
BONUS: Master Brain Dump Formula
BONUS: Breaks to Supercharge Your Creativity
BONUS: The Integration Experience Audio Training
You Deserve to Experience The Freedom of Growth, Momentum and Results.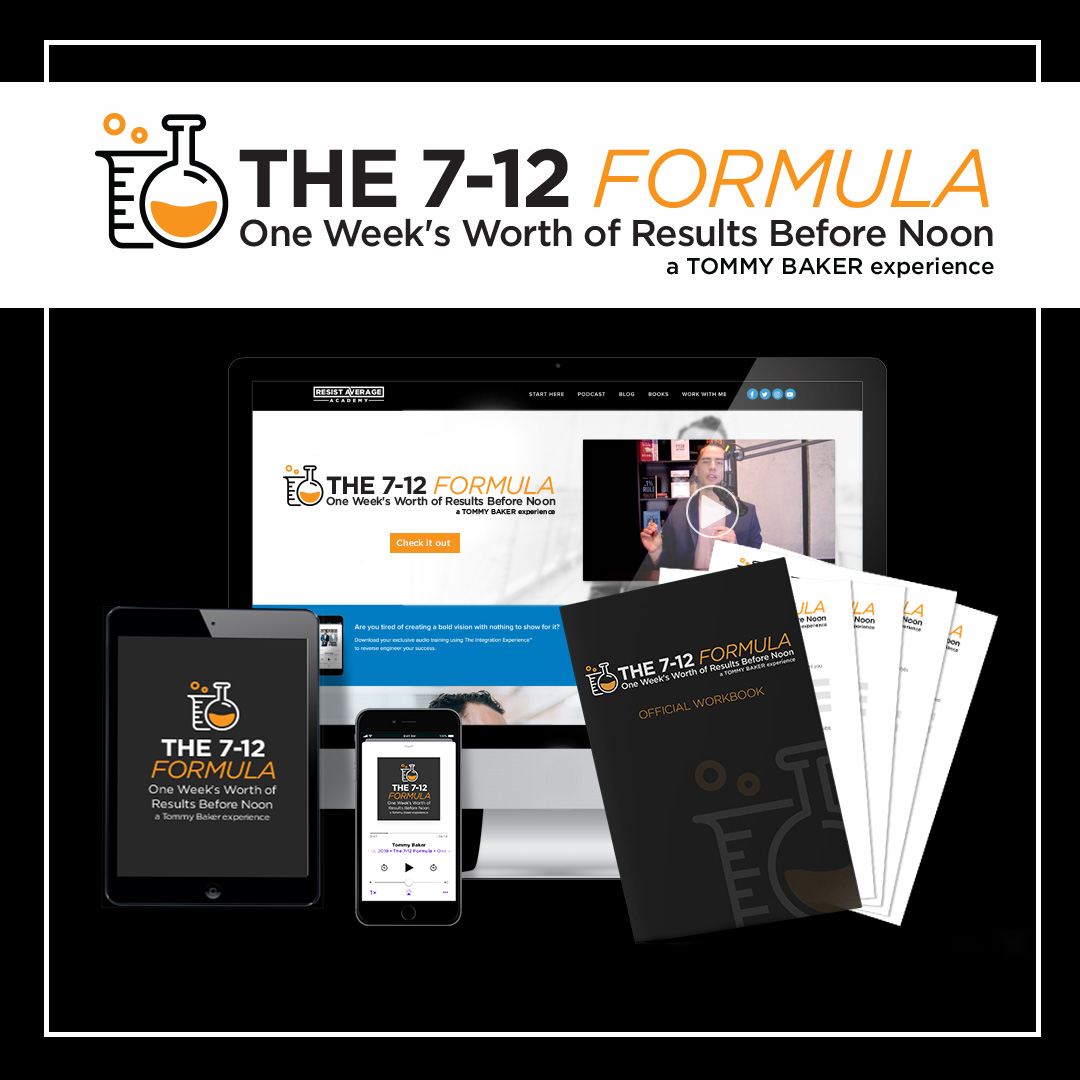 Frequently Asked Questions
Who is this specifically for?
The 7-12 Formula is engineered for entrepreneurs, solopreneurs, thought leaders, creatives, those with a side hustle —and even those working for others who want to get ahead.
What if I'm not an entrepreneur?
The methods will speak directly to those who control their own time, but can be applied to your career as well. If you're wanting to exponentially grow your performance and results...this is for you.
How are you qualified to teach this?
I'm constantly being called the most "consistent", "driven" and "relentless" person by peers and others in my space. But the truth is...I'm not. I simply created a formula after years of spinning my wheels —and it transformed my life.
What is the refund policy for the course?
If you're able to prove you went through the entire course and don't see at least a 2X return...100% refundable. Simply contact my team and we'll get it taken care of...and I'll let you keep access for your troubles.
What results can I expect from this?
Clarity, momentum, progress —and rewiring your ability to compress the time it takes to do your most important work.
How is this different than most productivity systems?
Many systems are about doing more, so you can add more to your plate. Not here: I want you to do more high leverage, efficient work...so you can do less and spend time doing what you love.
Your Instructor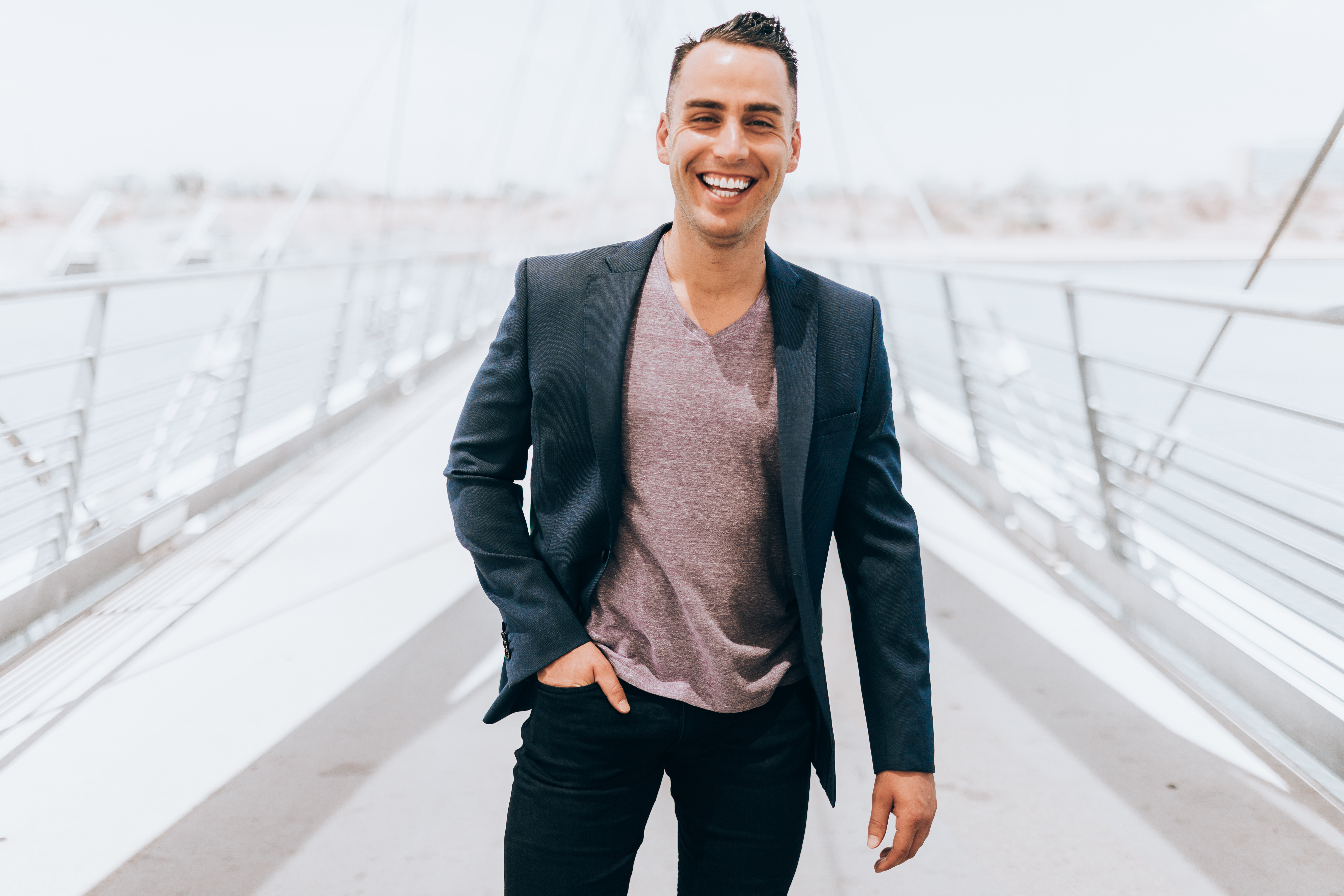 Have you ever gotten excited about a bold vision, yet woken up a few weeks later with little to show for it? Author, speaker and coach Tommy Baker helps those with bold dreams reverse engineer their success and create a life they can't wait to wake up for. Through his books, top-rated podcast, Resist Average Academy and high performance coaching experiences - Tommy has helped thousnads of people achieve radical transformation. Are you next?
Don't Let Procrastination Stop Your Dreams
Take Control Back Now!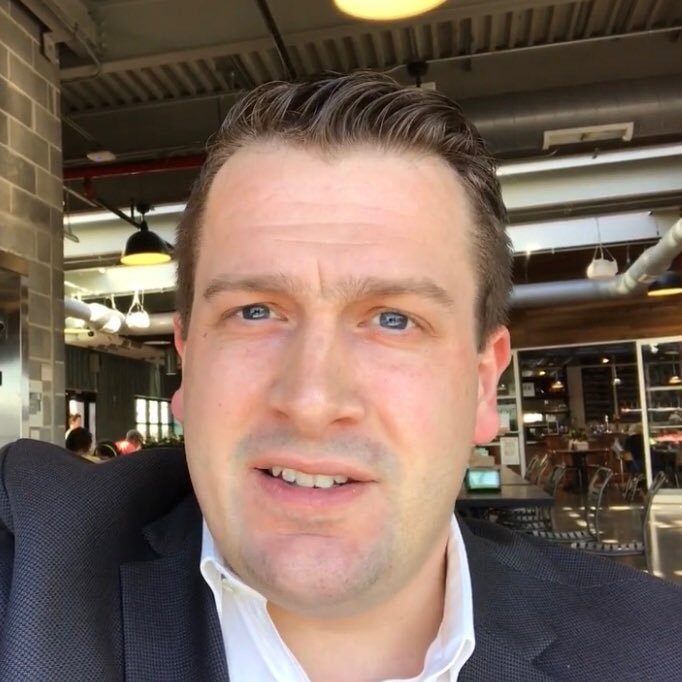 "I went from being in a place of confusion, frustration and overwhelm and I didn't know where my life and business were going —and I felt lost. Going through Tommy's processes changed everything for me."
- Adrian K, Financial Services Business Owner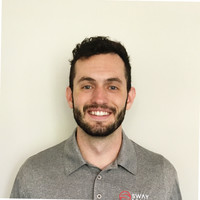 "Just hit a record month of $44,000. I wanted to let you know as it's more than the past 6 months...combined!"
- Jed M, Sales Entrepreneur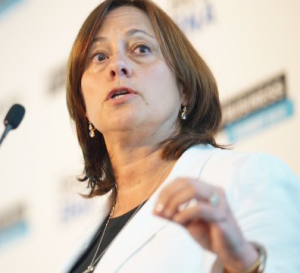 "I've had the chance to work with many truly amazing and inspiring leaders in business and government, including the CEO of G.E. and I can honestly say I wish I had a team full of Tommy Bakers."
- Ann K, Senior VP, General Electric